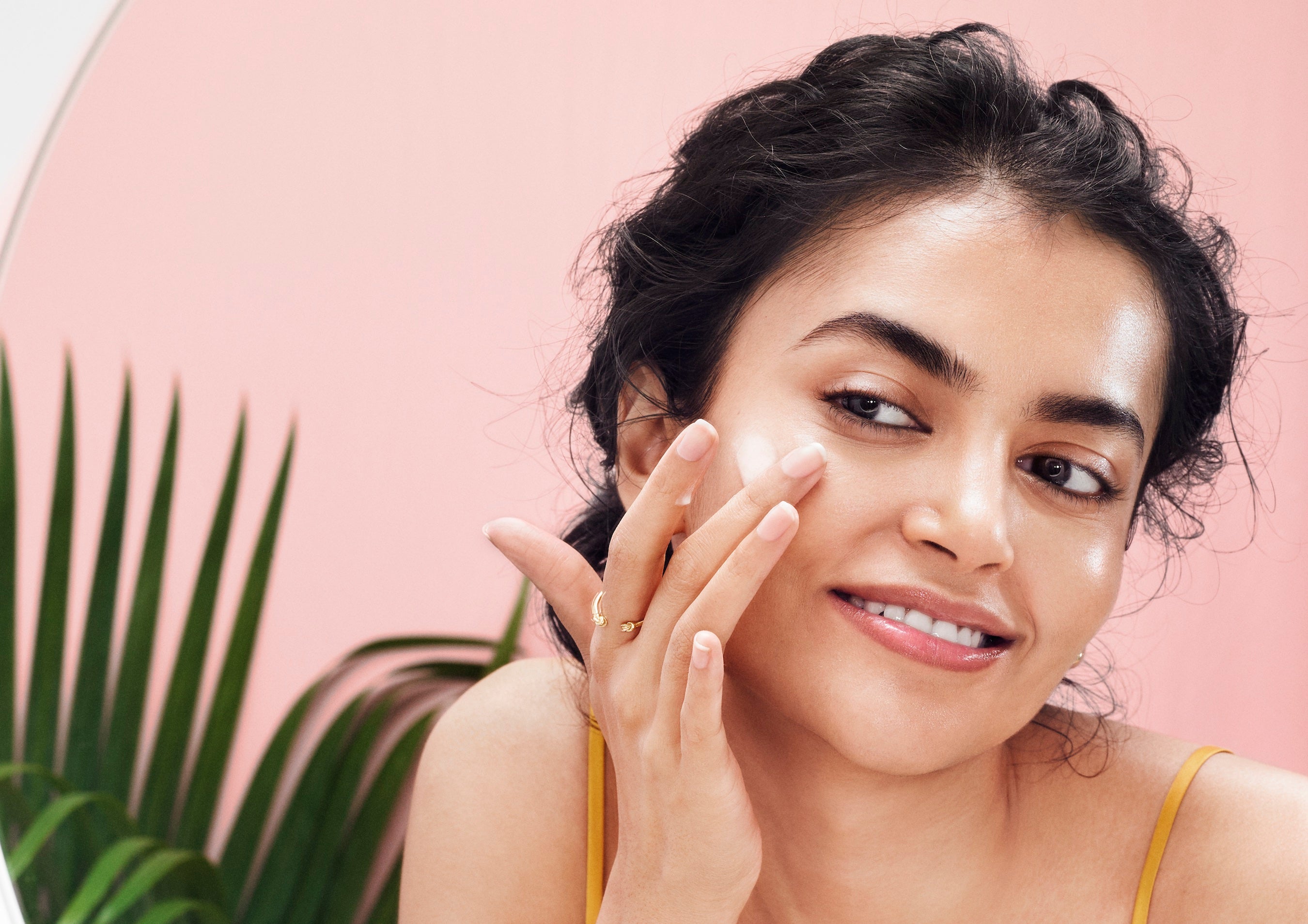 The Best Order to Apply Skincare
The most devoted skincare aficionados might welcome the constant cacophony of skin care promotions and the 17 step, 28 product regimens. But if that's not you, read on. Great skin care doesn't have to be complicated and the best order to apply skincare products can be distilled to TWO simple rules using targeted, clean, good quality products.
Apply products from lightest to heaviest
Always apply water-based products before oil-based ones
STEP 1 CLEANSE Products and ingredients are absorbed most efficiently when used on clean skin. We recommend cleansing both morning and night because products work best on clean skin. 
STEP 2 (OPTIONAL) TONER/MIST/ESSENCE A good toner for oily skin (often made with BHAs) will clear pores, prevent breakouts and dissolve blackheads while a hydrating toner (or mist or essence) should replenish hydration (often also made with AHAs). 
Toner + Moisturizer If AHA's are what you seek, our Smoothing Marine Cream (recent winner of Women's Wear Daily's Top 100 Skincare Products of All Time) incorporates 5% sugar-derived glycolic acid to help cell turnover while moisturizing and softening fine lines with a cocktail of supercharged botanicals.
STEP 3 (OPTIONAL) EYE CREAM  Not everyone wants or needs an eye cream but because they're generally lighter and thinner, they go on early in the process and before your heavier moisturizers.
STEP 4 SERUM A serum is your targeted workhorse product with most of the active ingredients in your regimen; generally light in texture; and best absorbed when applied before heavier creams. 
Serum + Moisturizer Inflammation is a major contributor to aging skin and if you're looking for healing, soothing anti-inflammatory actives, Jasmine Vital Healing Cream is a moisturizing serum gel with high concentrations of niacinamide, jasmine, arnica and whu-zhu-yu fruit which provide immediate anti-redness and anti-inflammatory relief. Wear it under a heavier moisturizer for dry skin or alone for oilier complexions.
STEP 5 MOISTURIZER  Look for clean ingredients that replicate skin's natural functions. For winter months or for people with dry skin, we recommend using our intensive Deep Moisture Mask featuring vitamin E, Japanese green tea, algae and comfrey root to deeply hydrate dry, dull and stressed skin. 
STEP 6 (OPTIONAL) OILS Face oils are an occlusive and so they seal in all the good ingredients and moisture of previously applied products and reduce the rate of evaporation. Because of this permeating ability, we added hydrating algaes to Jasmine Vital Oil for extra (non-greasy) hydration and a healthy glow. We recommend face oils for most skin types.
STEP 7 SUNSCREEN Photoaging accounts for 90% of our skin's degeneration so sunscreen is your best defense. Look for a clean (mineral) hyaluronic acid-based product with an SPF of 30+, blue light protection and protection against environmental pollution (antioxidants). Our skin is under constant exposure to elements that contribute to early aging. Stay tuned for just such a do-it-all SPF product right here at Clark's Botanicals next month!
NIGHT This is when your skin gets to work repairing the day's damage. Retinol, the holy grail of anti-aging ingredients, is a great night-time repair accelerator, speeding up cell turnover and boosting collagen to fade dark spots, smooth out scars, clear pores, prevent breakouts and brighten skin. Retinol Rescue Overnight Cream was created for transformational results without the irritation often associated with retinoids. A powerhouse trio of time-released retinol, high-potency retinol (plus micro-encapsulated vitamin C) is partnered with colloidal oatmeal, red clover flower extract and vitamin E to counter redness, soothe and moisturize skin.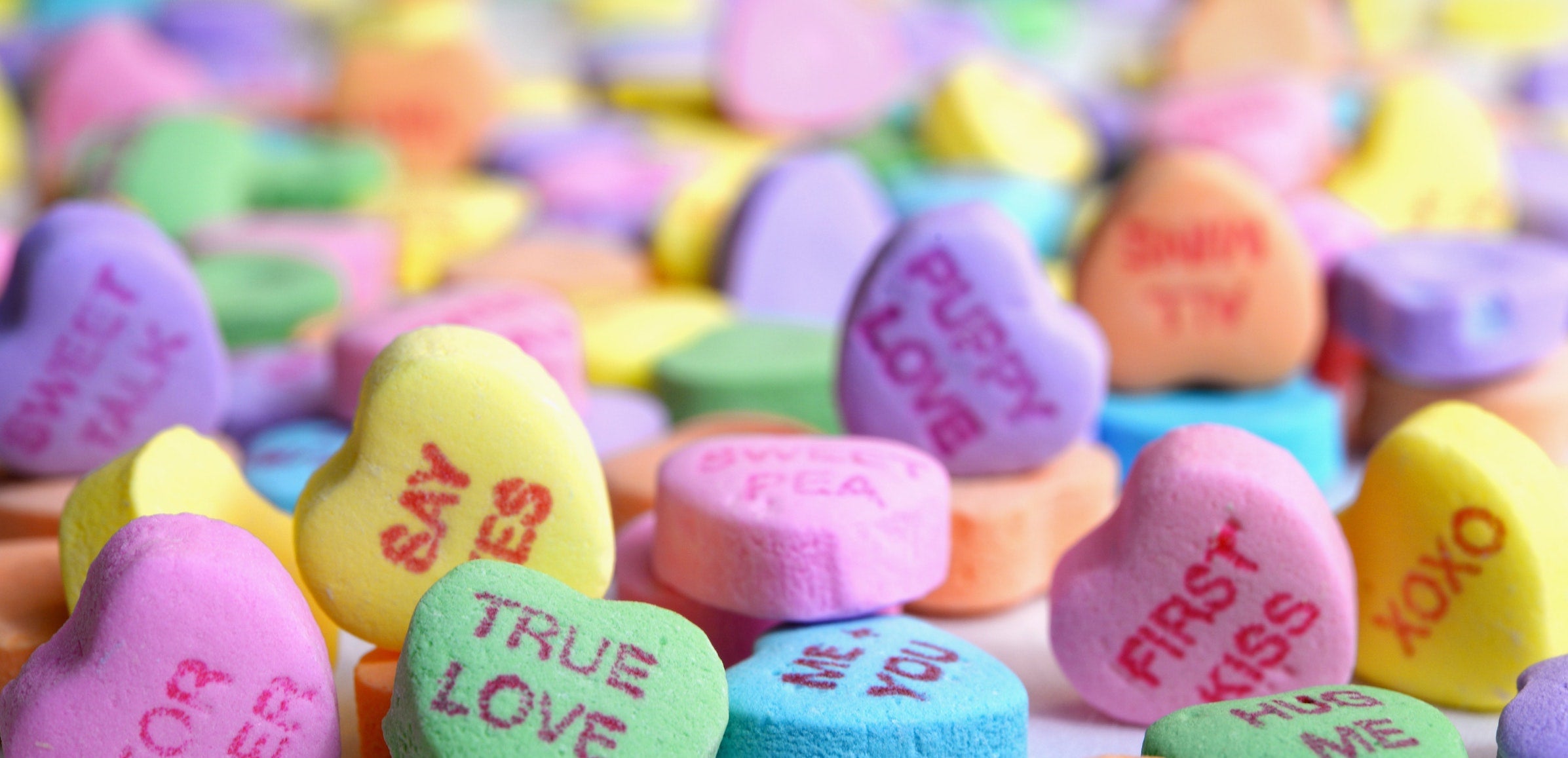 A Valentine's Day Haters' Gift Guide
There are a lot of reasons (good ones, even) to hate Valentine's Day. Gift-giving pressure (we've barely paid off Christmas) or being single (unintentionally) to name the bigger ones. But haters he...
Read more