Tips and Topical Tricks to Look Your Glowy-est on Zoom Calls
If there's one thing we won't miss when life is "normal" is the video call and the merciless interpretation of ourselves through the unflattering lens of the fault-exaggerating computer cam.
The good news is hardly anyone is looking great on web calls. But we can get you looking your "Zoomiest" with a few fast-acting products and some well-timed "behind-the-scenes" tricks, for some last-minute, on-screen radiance. 
Brighten and Tighten | Start with a quick mask to instantly brighten, tighten, buff and nourish. Dual Charcoal Detox uses two types of charcoal to absorb and whisk away pore-clogging oils and impurities, and enzymatic exfoliants loosen dead skin cells. Jojoba beads leave behind a light nourishment, and it only needs 3 minutes to work its magic.  
Just Chill | Refrigerate our fast-acting vitamin-intensive Jasmine Vital Cream for a pre-call glow-up and redness reducer. Vitamins C, E and B3 (Niacinamide) are a powerhouse trio that help instantly boost a dull complexion, improve uneven skin tone and protect against free radicals. Supercharged red algae infuses skin with polysaccharides, critical for skin water retention and renewal and arnica reduces inflammation and promotes healing. 
Plump it Up | And if you tend to be dry, an instant hydration boost and skin-plumper, Deep Moisture Mask can be left on (masking while working!) for an extended skin-flooding vitamin bath.
5 Minutes Before | Get yourself a water, find a quiet and comfy spot with some good natural light, in front of a window if possible. Keep your major source of light in front of you. If the light is behind you, you'll be in silhouette. If you're using a lamp, position it just behind the monitor, slightly above your head and pointing down at your face. Always position your camera at eye level (never from below). And maybe most importantly, for those among us for whom the experience of watching ourselves animated on screen drives us to distraction, regardless of how fabulous our skin looks. We suggest that once your call starts, hide your video preview from yourself. 
Finally, in Zoom settings, go to Video and check the box next to "Touch up my appearance". It's not a dramatic difference, but we'll take every little bit, right? 
Above all remember, you're your harshest critic. 😉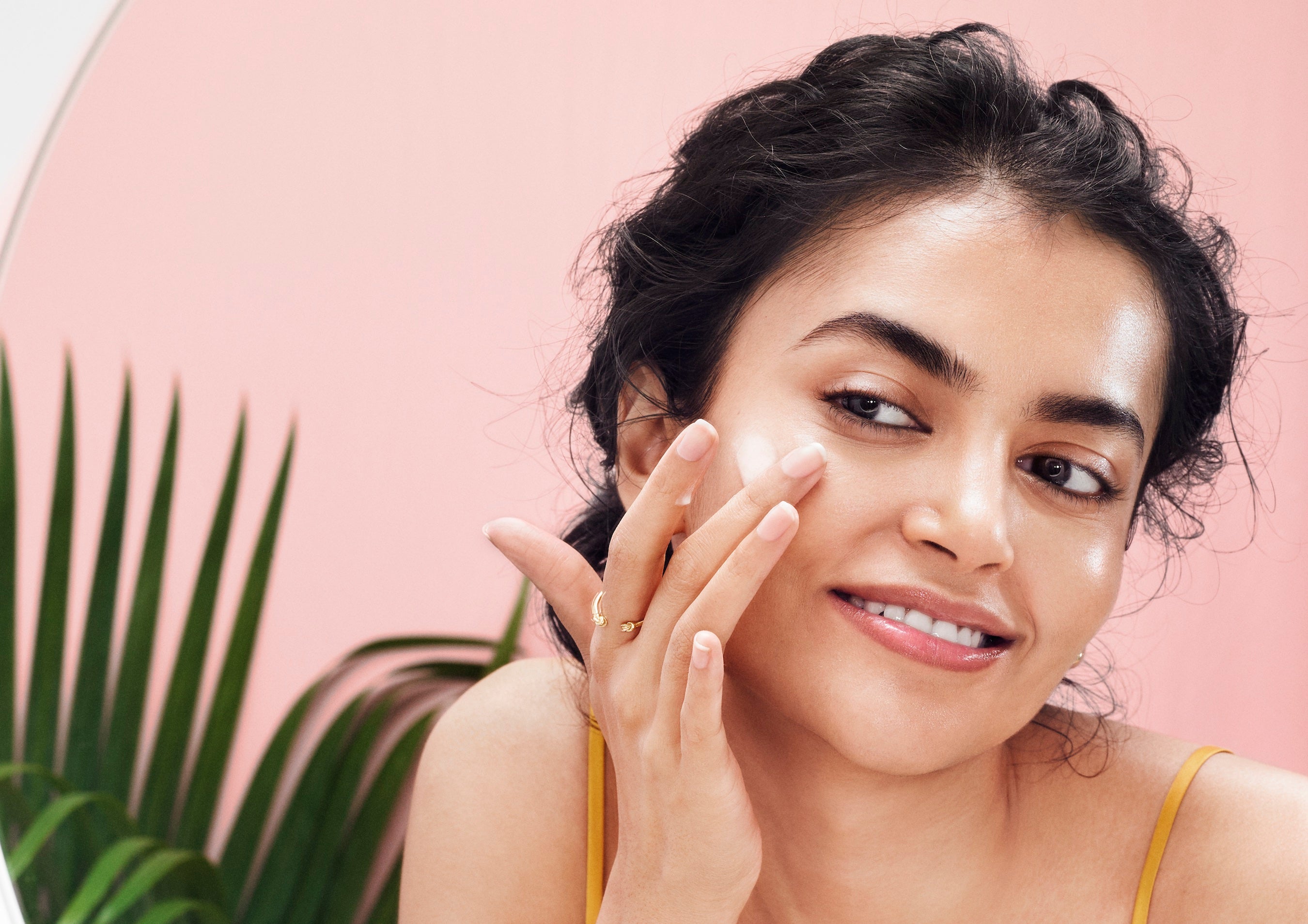 The Best Order to Apply Skincare
The most devoted skincare aficionados might welcome the constant cacophony of skin care promotions and the 17 step, 28 product regimens. But if that's not you, read on. Great skin care doesn't have...
Read more