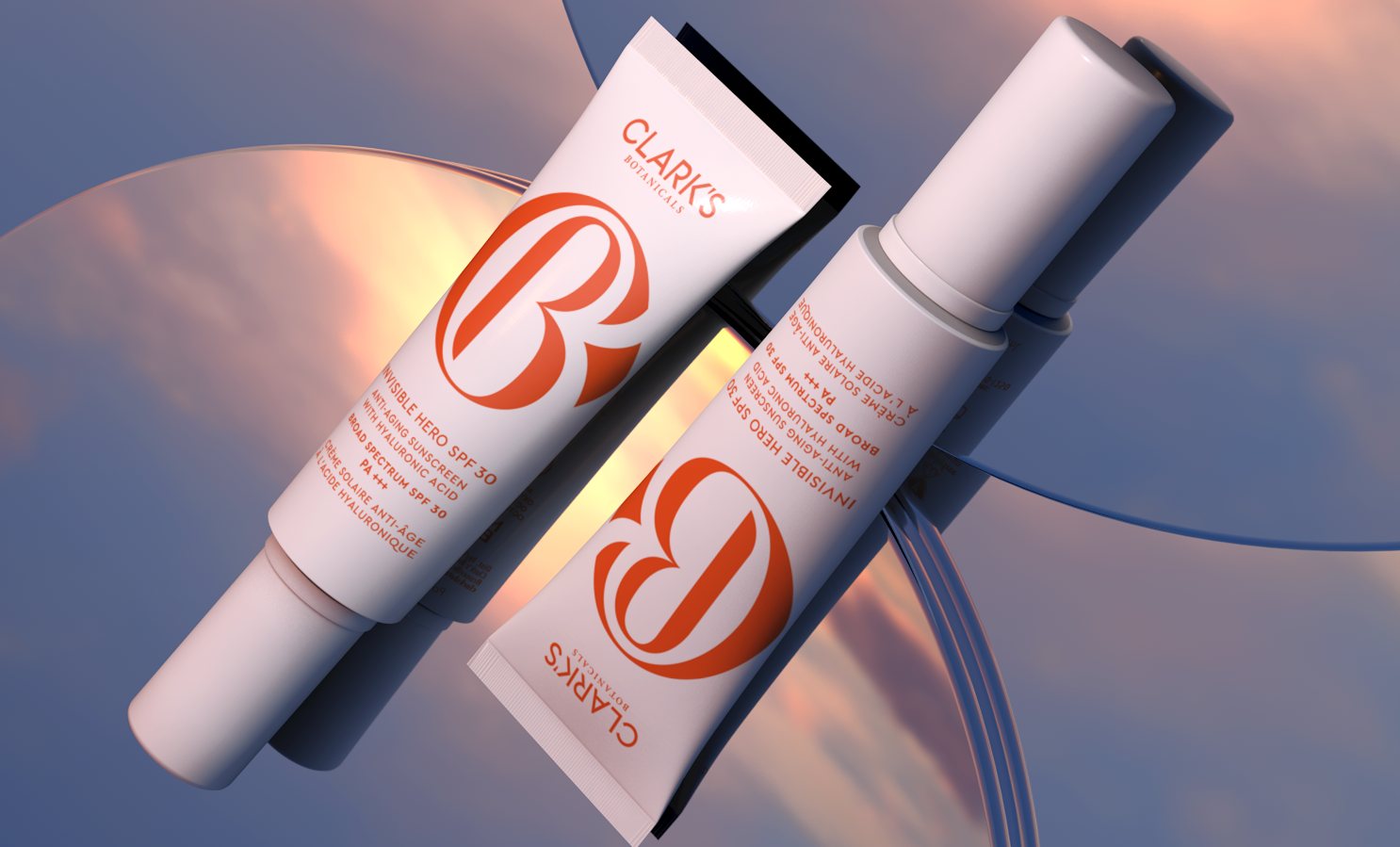 Need All Around SPF Protection? Read On!
When Clark's Botanicals set out to make our first sunscreen, we knew we wanted to make it extraordinary with SPF but includes all-around environmental protection, hydration and anti-aging properties. Like all other products we create, it had to be multi-purpose and, in this case, we wanted it to be maxi-purpose. Welcome to Invisible Hero SPF 30, the next generation in skin protection.
Clean Sun Protection
Totally clean and clinically proven, Invisible Hero SPF 30 provides 100% mineral, broad spectrum protection. It's certified PA+++ by a third-party laboratory to ascribe the highest UVA and UVB protection. Reef safe, Invisible Hero does not contain oxybenzone, octinoxate, or octocrylene, ingredients known to cause damage to ocean life.  
Skin-plumping Hydration
Hyaluronic acid, a critical ingredient in our formula, is renowned for its ability to hold up to 1000x its weight in water, locking in moisture to keep skin dewy, plump and hydrated. Marine algae also helps brighten skin, retain moisture, regulate oil production and is loaded with vitamins, minerals, amino acids and proteins.
Pore-perfecting Protection
Niacinamide (vitamin B3) is relied on for damage repair and improving texture. It minimizes pores, improves the appearance of photo-damaged skin and helps stimulate skin's lipid barrier.
Blue light and Environmental Protection
We formulated with nature's most potent and time-tested skin protectors. Grape leaf, sunflower and arnica extracts prepare skin for facing urban pollution. Thus, toxin accumulation, cell intoxication and premature aging is limited. Sunflower extract fights both blue light and environmental pollution. 
Clarifying
Our proprietary Jasmine Catalyst Complex™ provides soothing anti-inflammatory, antibacterial and anti-microbial relief while clarifying pores and soothing skin.
Invisible
Invisible Hero blends effortlessly and invisibly, for a matte, pore-less looking finish. 
Gentle
Formulated for even the most reactive skin types.
Save your skin, change your life.