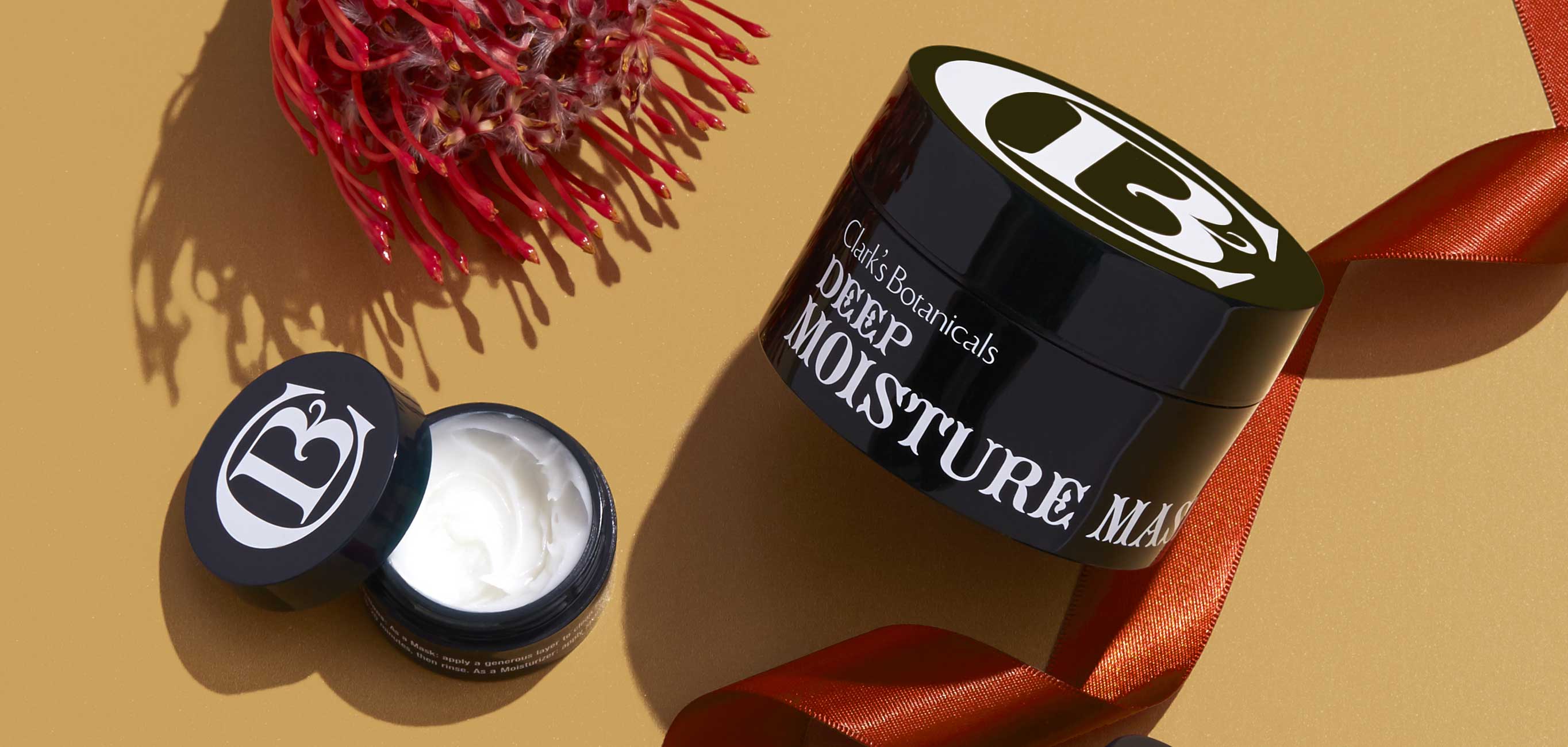 Keeping the 'I' in Holiday
Dear Me,
It's time you take better care of me. Because right now, you are spreading me too thin; putting everyone else first; burning the candle at both ends; and simply not allowing me to enjoy the holidays as much as I should. It's time to give the gift of peace and love to me. I need it and I deserve it. 
Love, Me
Seriously, that is the letter we need to sit down and write to ourselves. If you're anything like us, you vow every year to stop the madness and take back the holidays. Because if ever there's a time of year that we neglect ourselves, it's the last five weeks. The season of giving can suck the festive marrow out of us and fill us with a stress that's the emotional Grinch in our holiday psyche. Still, we scurry around, frantically gifting and spreading joy and depleting ourselves. And yet… and YET! Santa Claus is a man. Seriously?
Sorry for the side-bar. To the gentlemen readers, no offense. I'm stressed… because, you know, it's the holidays.
Let's turn it around this year, if even a little. It's not too late, we can salvage! You know that airplane safety rule about oxygen masks - you're supposed to put the mask on yourself before you put it on your kids? The same is true for our basic self-preservation; it's all too easy to throw yourself at everyone else's needs. We did a little research on the ocean of self-care advice out there and distilled it for you. For all of us.
Reigning in the holidays can take some serious determination and self-monitoring. A good place to start is the most obvious - to remind yourself to Be Grateful. Not into the office party? It probably beats unemployment. That kind of thing. Or better yet, Just Say No. It's also obvious because it's the best stress-buster - if you stay mindful of your own tolerance and time, you'll be emotionally sustained. If you really can't (or don't want to) go to that third Secret Santa party this week? For Pete's sake, don't. Bust a Move instead of that cookie exchange. It doesn't have to be a high-voltage spin class; just communing with nature and moving your legs is going to ease a little tension. And sunshine is a natural mood-lifter. So unless you're in Seattle or London, get outside for a few minutes! Unplug. Like, seriously everything. For a short period of time every day. Even the radio. Especially the news. Try driving in silence and letting your mind rest. Also, Moderation, babe! We'd never ever suggest you turn down anything deliciously decadent… just maybe moderate it. Most importantly, if you fall off track, don't give up and throw in the moderation towel. Start over! No foul, no regrets. Just get back to your healthy habits tomorrow. 
This is also the PERFECT time of year to Pamper Yourself. After a soul-sucking trip to the mall, ignore the wrapping for one more hour and lock yourself in the bathroom for a quick at-home spa with Clark's Botanicals. Our products are multi-tasking and super efficient (like you!) so your self-indulgence does not have to take up precious time (because, of course, those gifts aren't going to wrap themselves.)
Start with a deep cleaning Dual Charcoal Detox. It's a detoxifying mask and exfoliator that uses two types of charcoal, natural oils, botanicals, and fruit enzymes to help brighten, nourish and restore soft, strong, radiant skin.
Next, replenish your stressed skin with the rejuvenating benefits of Retinol. Made especially with sensitive skin in mind, Retinol Rescue Overnight Cream is a unique take on the golden ingredient in skincare and an award-winning treatment to give you all the amazing benefits without the harshness. It packs a potent, encapsulated, time-released Retinol (for a slower absorption) and teams with calming Colloidal Oatmeal to deliver a brighter, more even skin tone in a product that is gentle enough to use every day.
A final and deeply saturating step before you get sucked back into the holiday vortex is our instantly gratifying Deep Moisture Mask. After just one use, its unique blend of botanicals will soften and moisturize dry skin, restoring healthier-looking skin and giving the appearance of a full eight hours of beauty sleep. Botanical ingredients and supercharged Jasmine are integrated with powerful antioxidants to revitalize, hydrate and soften lines while Vitamin E protects against free radicals. As a mask, apply a generous layer to a clean face and neck (before Retinal Rescue Overnight Cream) and leave on for 15-20 minutes, then rinse or wipe off gently. For deeper hydration apply and walk away, knowing you've done all you can to empower your skin.
You'll be refreshed, rejuvenated and best of all, glowing. Now get back at it!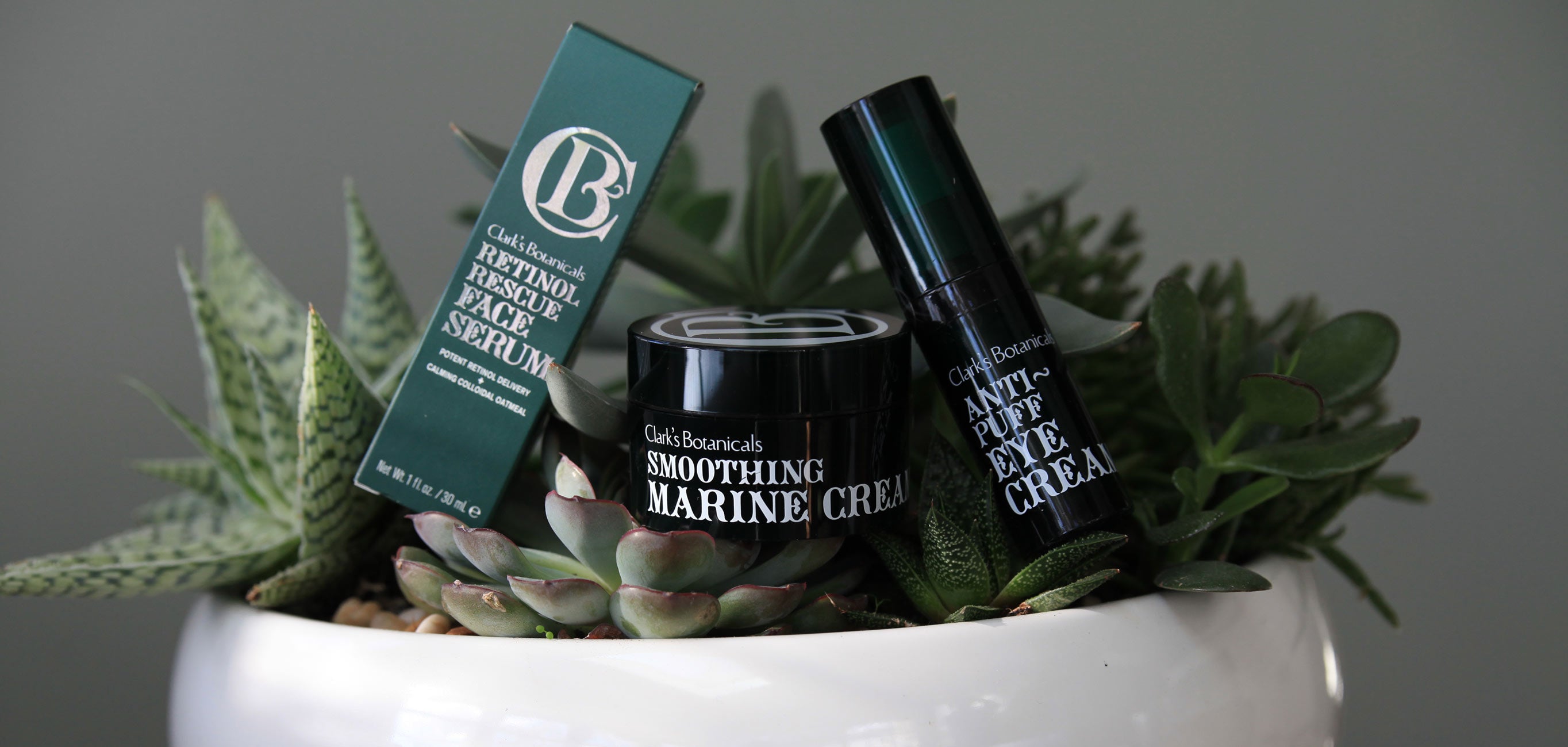 Self Care is Not Selfish
If summoning the holiday spirit this year is feeling challenging, we get your vibe. Every news feed is a barrage of stories about a world rife with cultural and political threats and every day seem...
Read more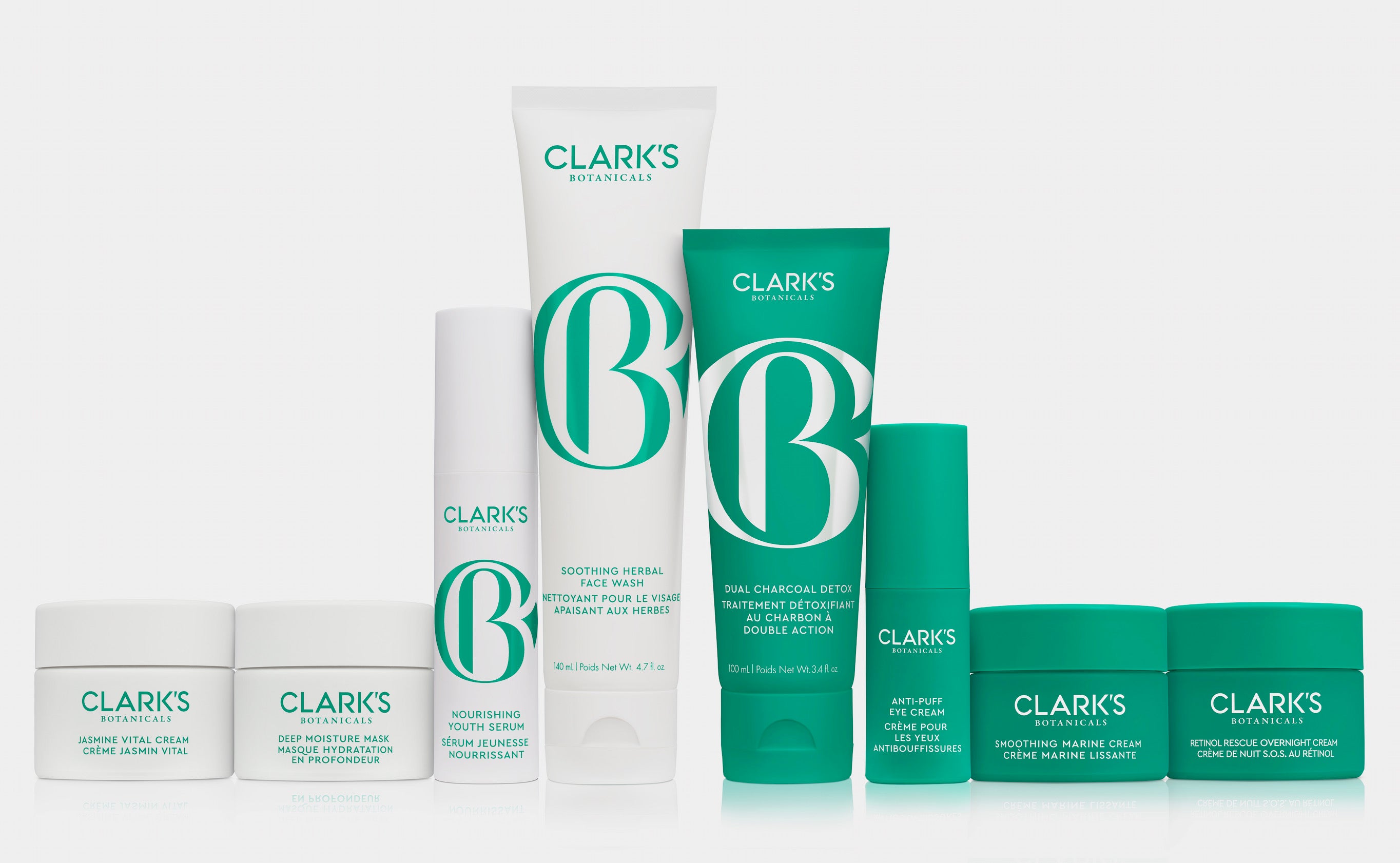 Brand Musings
Welcome to Clark's Botanicals 2.0!  We're so proud to reveal to you the culmination of several years of hard work and research and the incorporation of the most recent skincare innovations! Our mis...
Read more