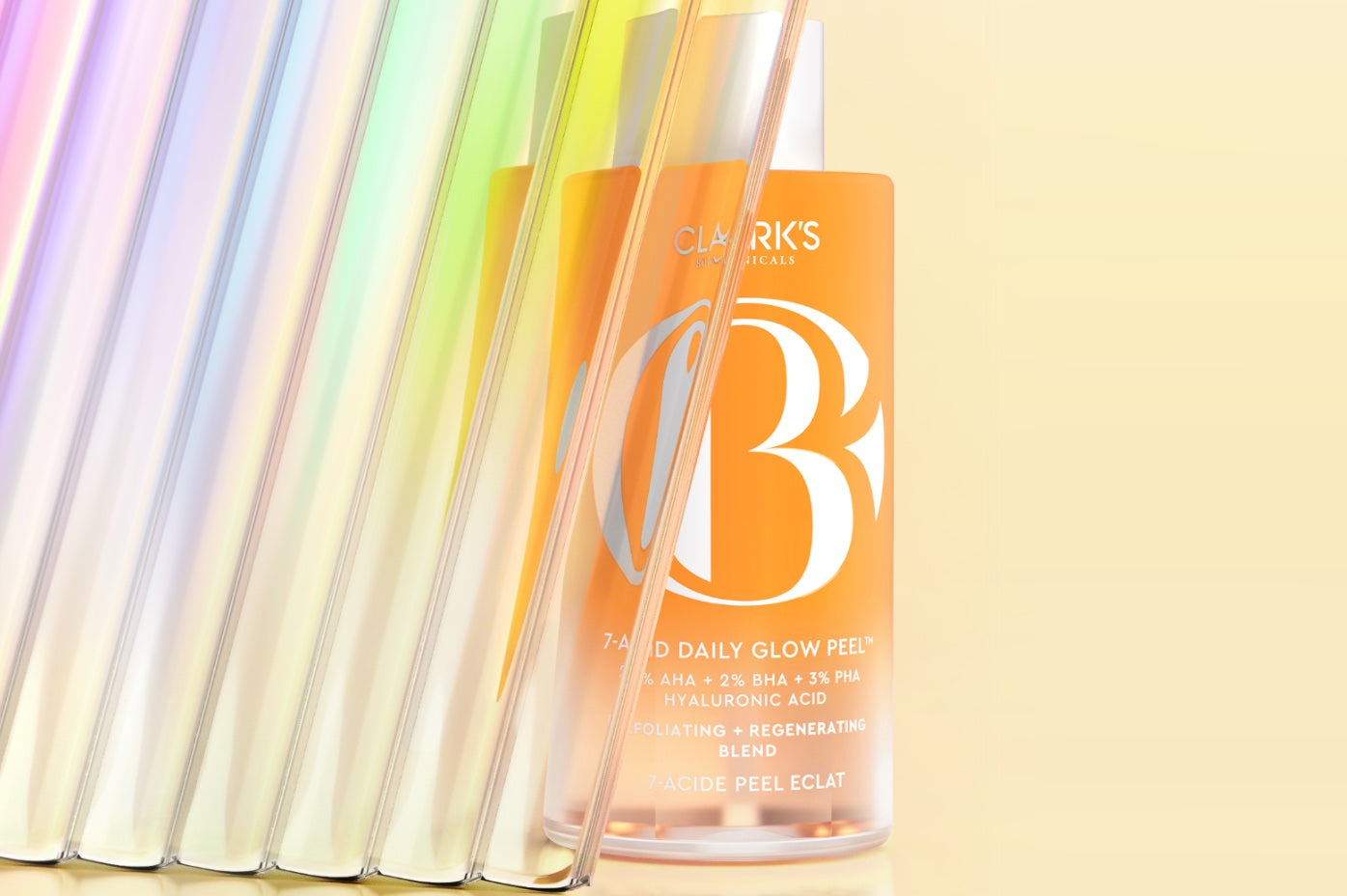 Make the Most of Your Glow
Introducing Clark's Botanicals 7-Acid Daily Glow Peel - a clinically tested and transformative blend of the most effective acids in skincare. Our daily peel is a blend of 4 exfoliating AHAs, including 10% Lactic Acid, 4% Glycolic Acid, 3% Malic Acid, and 8% Citric Acid, plus 2% Salicylic Acid (BHA) and 3% Gluconolactone Acid (PHA).
Lactic Acid (AHA) helps to remove dead skin cells, lighten dark spots, and improve the appearance of fine lines and wrinkles. It brightens, smooths, and evens skin tone, while also making it look firmer.
Citric Acid (AHA) acts as a chemical exfoliant and promotes skin cell turnover. It's a good source of antioxidants, helps to dry out excess oil, and maintains the skin's optimal pH levels.
Malic Acid (AHA) exfoliates the top layer of the skin, smoothing out texture, fading discoloration, and helping to unclog pores. It also acts as a humectant, attracting and trapping moisture in the skin.
Gluconolactone (PHA) dissolves dead skin cells, improving skin tone and texture, and leaving your complexion looking radiant.
Salicylic Acid (BHA) is a deep pore purifying agent that calms redness and reduces inflammation, making it perfect for those with normal to oily skin types and all skin types looking to purify and minimize pores while boosting cell turnover.
Niacinamide (Vitamin B3) is a natural source of damage repair and improves texture. It minimizes pores, improves the appearance of photo-damaged skin, and stimulates the skin's lipid barrier.
Hyaluronic Acid is a powerful moisturizing ingredient that can absorb more than 1,000 times its weight in water. It moisturizes the skin, minimizes signs of aging, and makes fine lines and wrinkles less visible.
Jasminum (Jasmine) Flower Extract gently soothes, hydrates, and synergizes with antiseptic, antibacterial, and antiviral properties, while Arnica Montana Flower Extract reduces inflammation and promotes healing.
Vitis Vinifera (Grapeseed) Fruit Extract moisturizes, lightens dark circles, fades scars, tightens skin, and prevents sun damage. Chondrus Crispus (Red Algae) Extract is a type of seaweed that's a rich source of many nutrients for skin, including fatty acids and phenols that preserve the skin's natural protective film and fights dryness. Rubus Idaeus (Raspberry) Fruit Extract contains many biologically active, healthy compounds which offer antioxidant, anti-inflammatory, and antibacterial properties.
Our daily peel is recommended for normal to oily skin types and all skin types looking to purify and minimize pores while boosting cell turnover. Follow with our Jasmine Vital Healing Cream or Deep Moisture Mask. Please note that acids can make skin more sensitive to the sun, so use our Invisible Hero SPF 30 as a last step in your skincare routine every day to protect your skin. Shop Clark's Botanicals 7-Acid Daily Glow Peel now.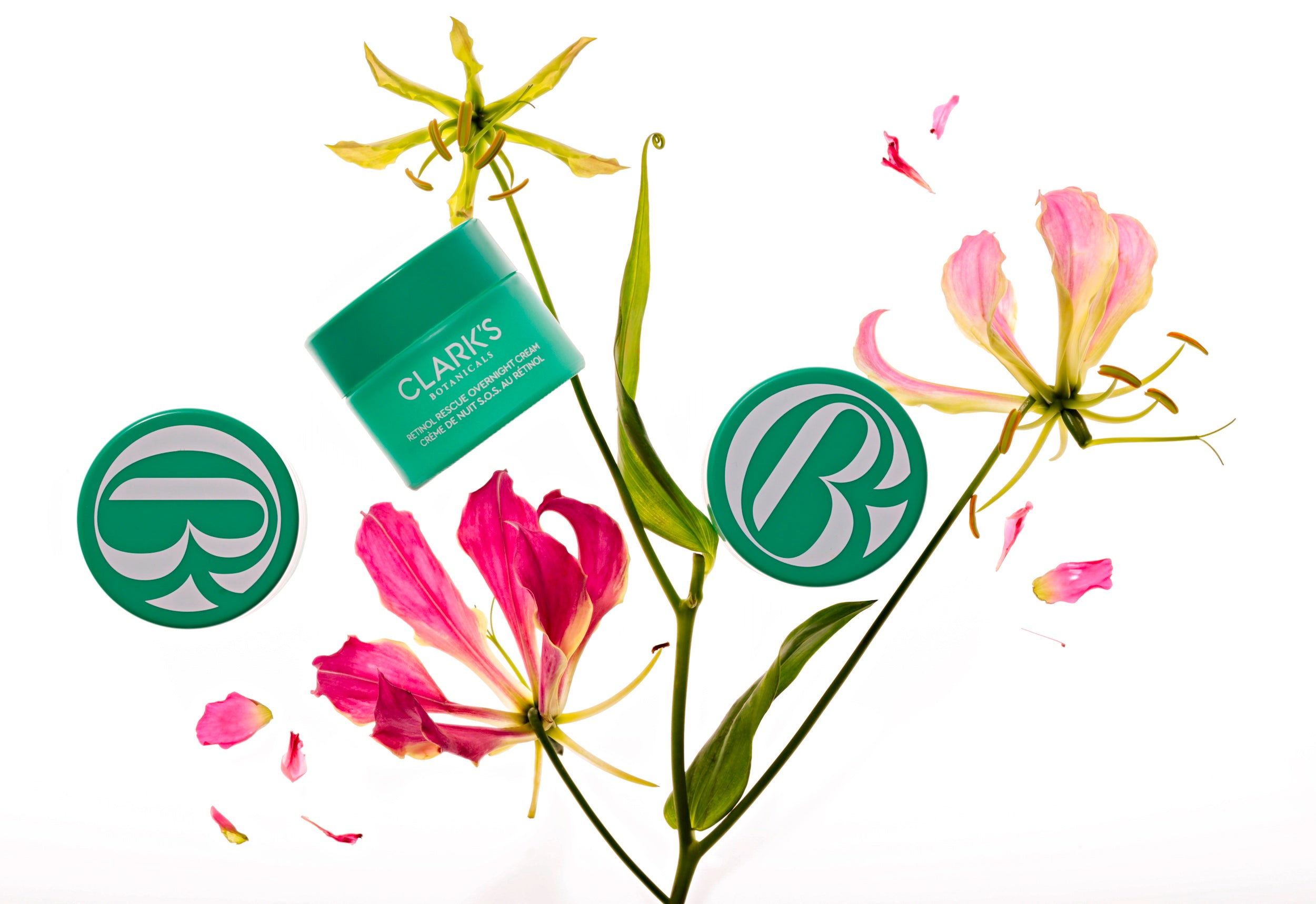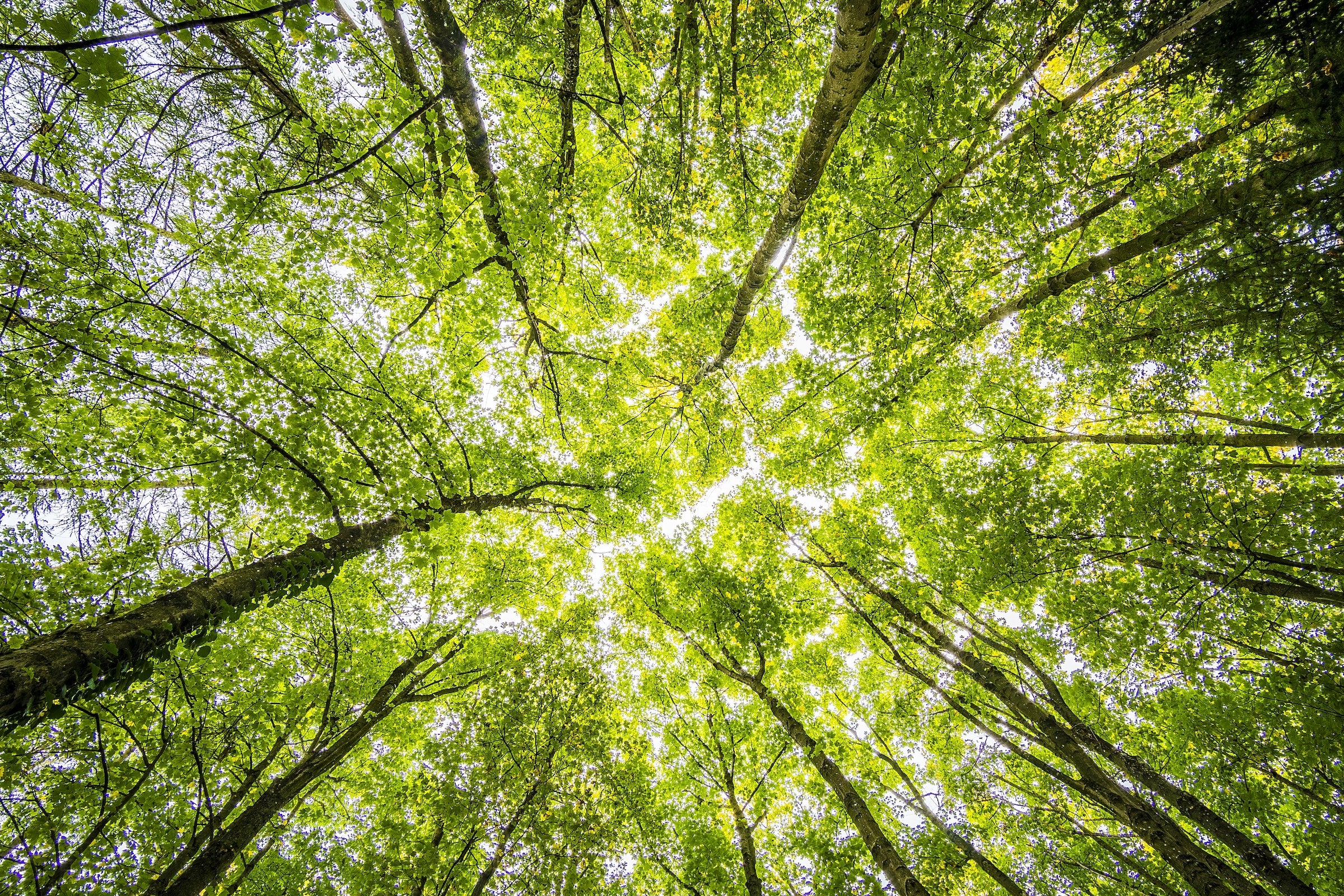 Clark's Botanicals was an early pioneer of botanically-based skincare when we originated in the early 2000s. We have a profound respect for nature and our central mission is to put nature first in ...
Read more