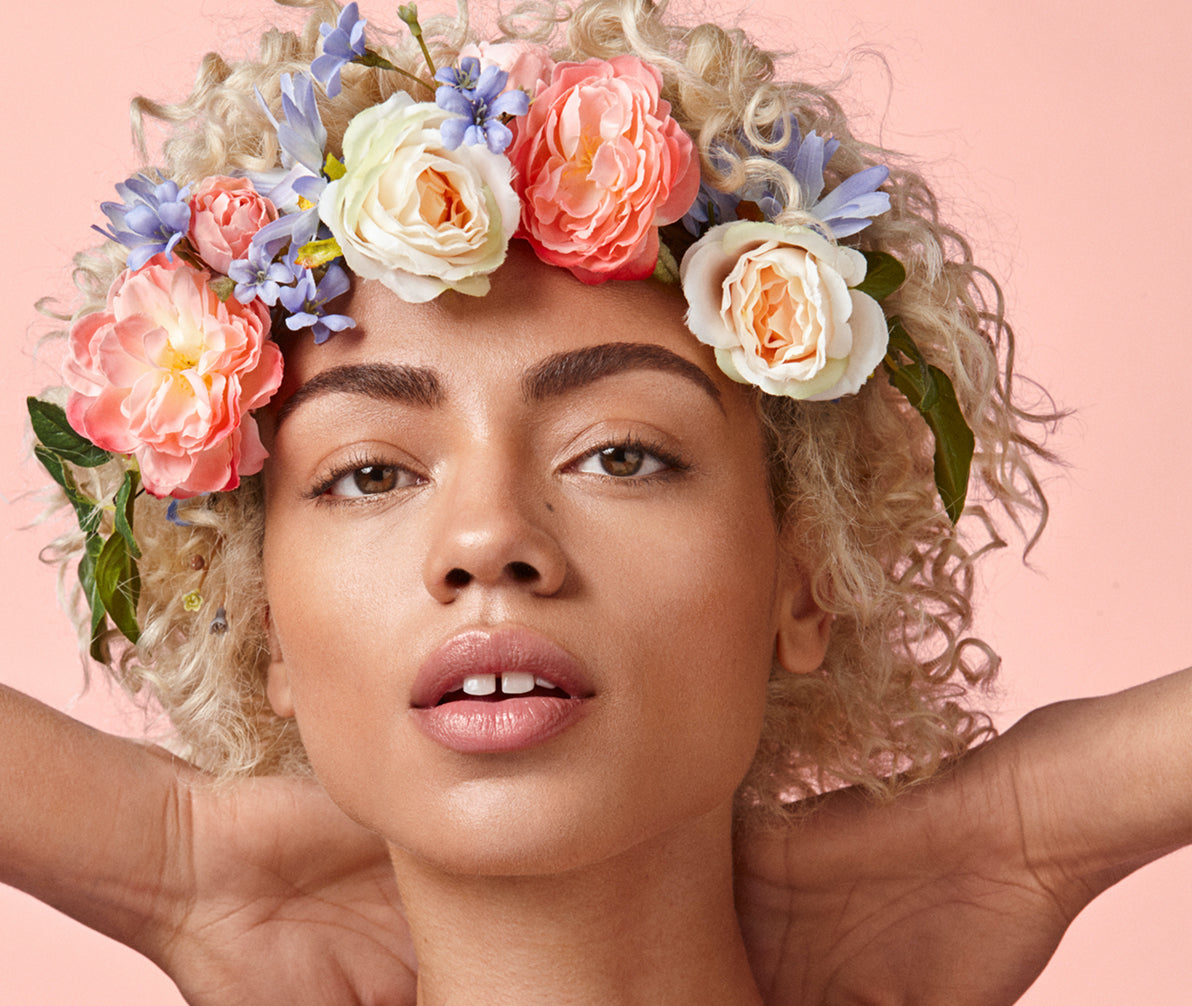 Ingredients to Avoid in Skincare - The Seven Offenders
Ingredient lists on skin care products are mind-boggling to the average (i.e., non-chemist) person, which makes the ever-growing list of 'ingredients to avoid', also hieroglyphics to most of us. How can we avoid what we can't pronounce? Add to that the alarming reasons they're being removed from products (hello infertility and cancer?) and it's enough to make your skin crawl.
The good news is, amid the growing research that is bringing forward all the alarming consequences of impossible-to-pronounce chemicals, there's a general movement away from the bad stuff, from even the biggest manufacturers and retailers.
We have our own miles-long 'Never-Ever' list (see below) but we've highlighted our big seven offenders, along with their sometimes-frightening consequences. 
PFASs and PFCs  are a class of fluorinated chemicals that includes Teflon and they're used in skin care to increase a product's durability, spreadability, and wear and for negative reasons, nicknamed "forever chemicals" because they never break down, remaining present in the human body.  They're linked to cancer and thyroid disease. When scanning labels, look for ingredients with "flouro" in the name.
Phthalates (DEP, DBP, DEHP) are considered to be potential endocrine disruptors and pose reproductive and carcinogenic risks. DEP is used in fragranced products but often missed because it is given cover under the umbrella of the term 'fragrance'. Phthalates have been banned from cosmetics in the EU, but still remain prevalent in U.S. products. 
LINKS TO CANCER
Parabens are a group of chemical preservatives used to prolong their shelf lives by hindering the growth of mold and microorganisms. Common parabens (used in skincare products) include:
Butylparaben

Propylparaben

Methylparaben

Isobutylparaben

Ethylparaben
Not only are there links to breast cancer, but they are known endocrine disruptors, meaning they mimic estrogen in the body, which can lead to hormonal imbalances and infertility. 
Polyethylene glycols or PEGs are used in skincare as emulsifiers, surfactants, cleansing agents, and skin conditioners. PEG's can cause skin irritation however they are not necessarily, inherently dangerous. Their potential to be harmful depends on their manufacturing processes and the fact that they can be contaminated with measurable amounts of two suspected carcinogens: ethylene oxide and 1,4-dioxane. 
Formaldehyde is sometimes used as a chemical preservative to prevent bacterial growth and should definitely be avoided in skincare. Reactions have the potential to range from rashes (or at high levels or with prolonged exposure) to cancer. 
COMMON ALLERGENS / BAD FOR SENSITIVE SKIN
Synthetic Fragrances are included on our list because they are so often a source of skin irritation. Add to that, the lack of transparency in artificial fragrance sources. Manufacturers use thousands of fragrance components without regulation mandating visibility. 
Sodium laureth sulfate, or SLS is a foaming agent and can cause irritations to the skin and eyes and is known to contain toxic ingredients.  Those of us who color our hair generally avoid sulfates because they fade the color faster. So while not considered dangerous, it can be an irritant and like synthetic fragrance, problematic for those of us with sensitive skin.
At Clark's Botanicals, we conform our products to the highest industry standards and to several clean lists including Credo, Follain and Sephora as well as Prop 65 in California. Our products are thoughtfully formulated and in addition to being clean, they're made with a conscience. We are:
Not tested on animals 

Not harmful to the environment

Gluten free

Naturally derived and formulated in a Glycerin base

Fragranced naturally
Our Never-Ever List  (As of March, 2022)
1,4 Dioxane
2-Methoxyethanol
Acrylamide
Acrylates
Aluminum Chlorohydrate
Aluminum Compounds
Aluminum Powder
Aluminum Salts
Aminomethyl Propanol
Ammonium Laureth Sulfate
Animal Derived Ingredients
Animal Fat and Musk
Animal Oils/Musks/Fats
Benzalkonium Chloride
Benzophenone
Benzophenone Related Compounds
BHA
Bromostyrene
Butoxyethanol
Butyl methacrylate
Butylparaben
Calcium Disodium EDTA
Carbon Black
Ceteareth-20
Chemical Sunscreens
Chemical UV Blocks
Coal Tar
Cyclic Silicones
Cyclohexasiloxane (D6)
Cyclomethicone
Cyclopentasiloxane (D5)
Cyclotetrasiloxane (D4)
DEA
Deastyrene/acrylates/dvbcopolymer
Diazolidinyl Urea
DMDM Hydantoin
EDTA
Emulsifying wax
ETA
Ethanolamines
Ethoxylated Ingredients
Ethyl acrylate
Ethyl methacrylate
Ethylene Oxide
Formaldehyde
Hydroquinone
Hydroxypropyl methacrylate
Insoluble Plastic Microbeads
Isopropylparaben
Lead
Lead Acetate
Liquid Paraffin
MEA
Mercury compounds
Methoxyethanol
Methyl Cellosolve
Methyl methacrylate
Methylchloroisothiazolinone
Methylisothiazolinone
Methylparaben
Mineral Oil
Nanoparticles
Nitromusks
Octinoxate
Oxybenzone
Parabens
Paraffin
Paraffin Wax
PEGs
Perfluorinated compound
Petrolatum
PFAS
PFC
Phenoxyethanol
Phthalates
Placenta Extract 
Polyacrylamide
Polycyclic Musks
Polysorbate-20
Polysorbates
Propanol 
Quaternium-15
Resorcinol
Retinyl Palmitate
SLES
SLS
Sodium Laureth Sulfate
Sodium Lauroyl Sarcosinate
Sodium styrene/divinylbenzene copolymer
Styrene
Styrene oxide
Synthetic Fragrance
Talc
TEA
Tetrahydrofurfuryl methacrylate
Tetrasodium EDTA
Thimerisol
Toluene
Triclocarban
Triclosan
Trimethylolpropane trimethacrylate
Trisodium EDTA
Undisclosed Synthetic Fragrances