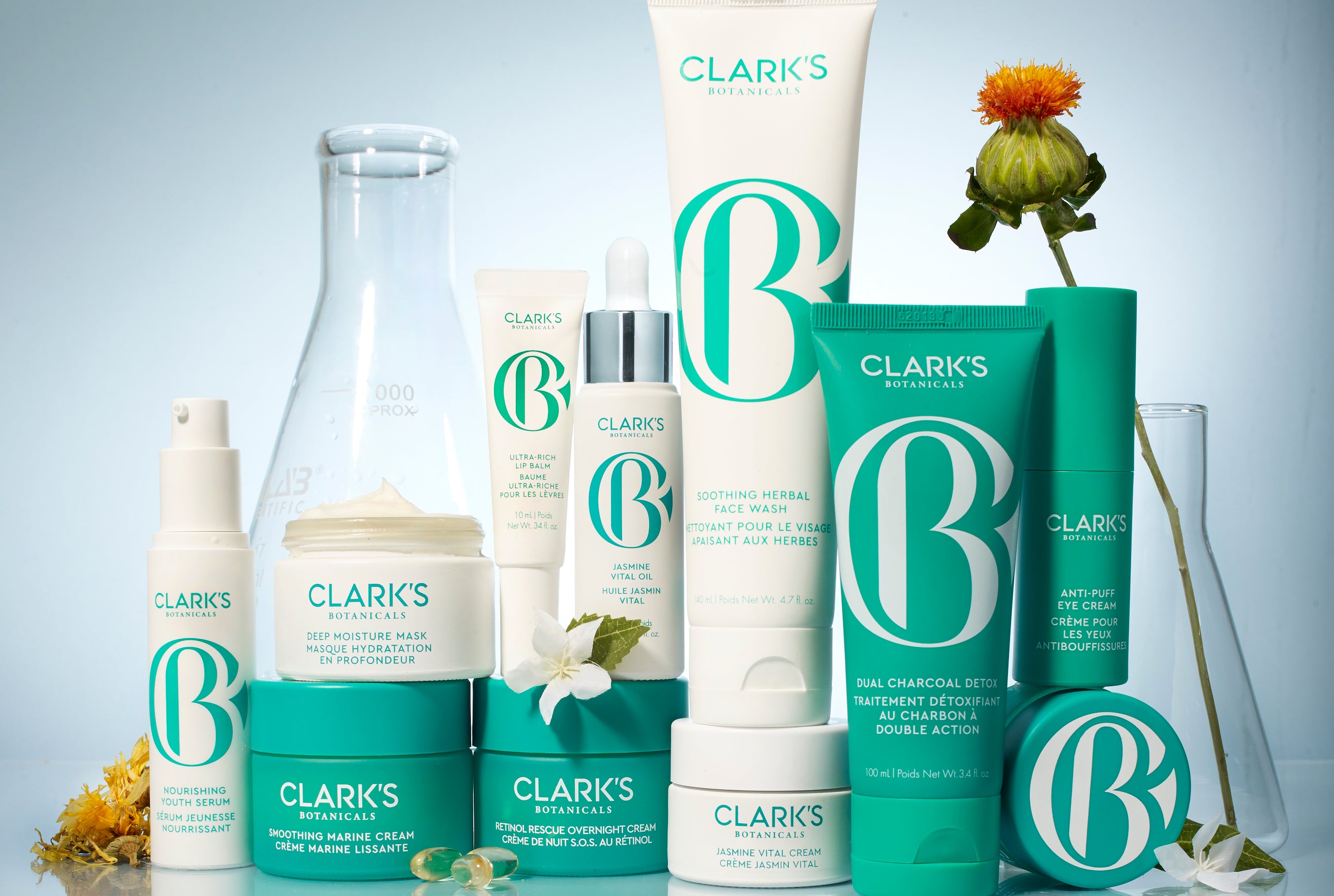 Low Maintenance, Honest Skincare for High Maintenance Skin
There's a nip in the air and we're instinctively starting to burrow and escape the chill – long hot showers, cranked up thermostats and roaring fires. Until we remember (with that first itch) that our skin is sensitive at this moisture-robbing time of year. It's the very things we seek to warm the bones that dry the skin.
The genesis of our brand is a story of healing traumatized skin and the story of our founder, Francesco Clark. After suffering a major spinal cord injury in his 20s the resulting nerve damage impaired his skin's natural ability to sweat and release toxins, resulting in a seriously compromised complexion. His deprived skin had a grey, dull pallor and he was in a constant state of breakout. After trying the gamut of skin care products - from drugstore to department store creams and prescription medications - with no success, Francesco, along with his father, a 3rd generation physician and homeopath, embarked on a path to harness nature to create  a solution. They experimented over 3 years and eventually succeeded in returning his skin to its youthful vitality with what would ultimately become Clark's Botanicals Smoothing Marine Cream. This marked the beginning of a skin care line developed to be clean, results-oriented and efficacious by using proven skin-care science to enhance and boost the most effective of nature's botanicals. And perfect for those of us sensitive types.
Any skin care routine (sensitive or not) should start with a gentle (non-stripping) and hydrating wash. Our Soothing Herbal Face Wash is a creamy cleanser that is hydrating and calming with naturally effective ingredients like Jasmine, Lavender, Chamomile, Cucumber and Aloe. It's non-foaming and effective in removing stubborn makeup and impurities while Glycerin helps hydrate and soften skin.  
Next up, hydrate with our signature moisturizer (and original Clark's product) to give your high maintenance skin a daily boost of energy, luminosity, and hydration that makes its point with a tingly feeling that tells you it's working! Our Smoothing Marine Cream uses 5% sugar-derived glycolic acid to gently exfoliate along with yeast, algae and coffee extract to refresh and naturally balance and calm skin. 
If your skin is very dry, you will find relief the first application of Deep Moisture Mask. Botanical ingredients and supercharged Jasmine are integrated with powerful antioxidants to revitalize, hydrate and soften lines while Vitamin E protects against free radicals. As a mask, apply a generous layer to clean face and neck and leave on for 15-20 minutes before gently wiping off excess. For deeper hydration use as a moisturizer.
At night, empower your skin with the rejuvenating benefits of Retinol. Made especially with sensitive skin in mind, Retinol Rescue Overnight Cream is an award-winning treatment formulated to give you all the amazing benefits of retinol, without the harshness. It packs a potent, encapsulated and time-released retinol (for a slower absorption) and teams it with calming colloidal oatmeal to deliver a brighter, more even skin tone in a product that is gentle enough to use every day.
 Oh, and dear sensitive friends, know Clark's Botanicals delivers powerful results without the use of parabens, phthalates, sulfates, gluten and a whole host of other unpronounceable and unnecessary chemicals. Also, it's Cruelty free.